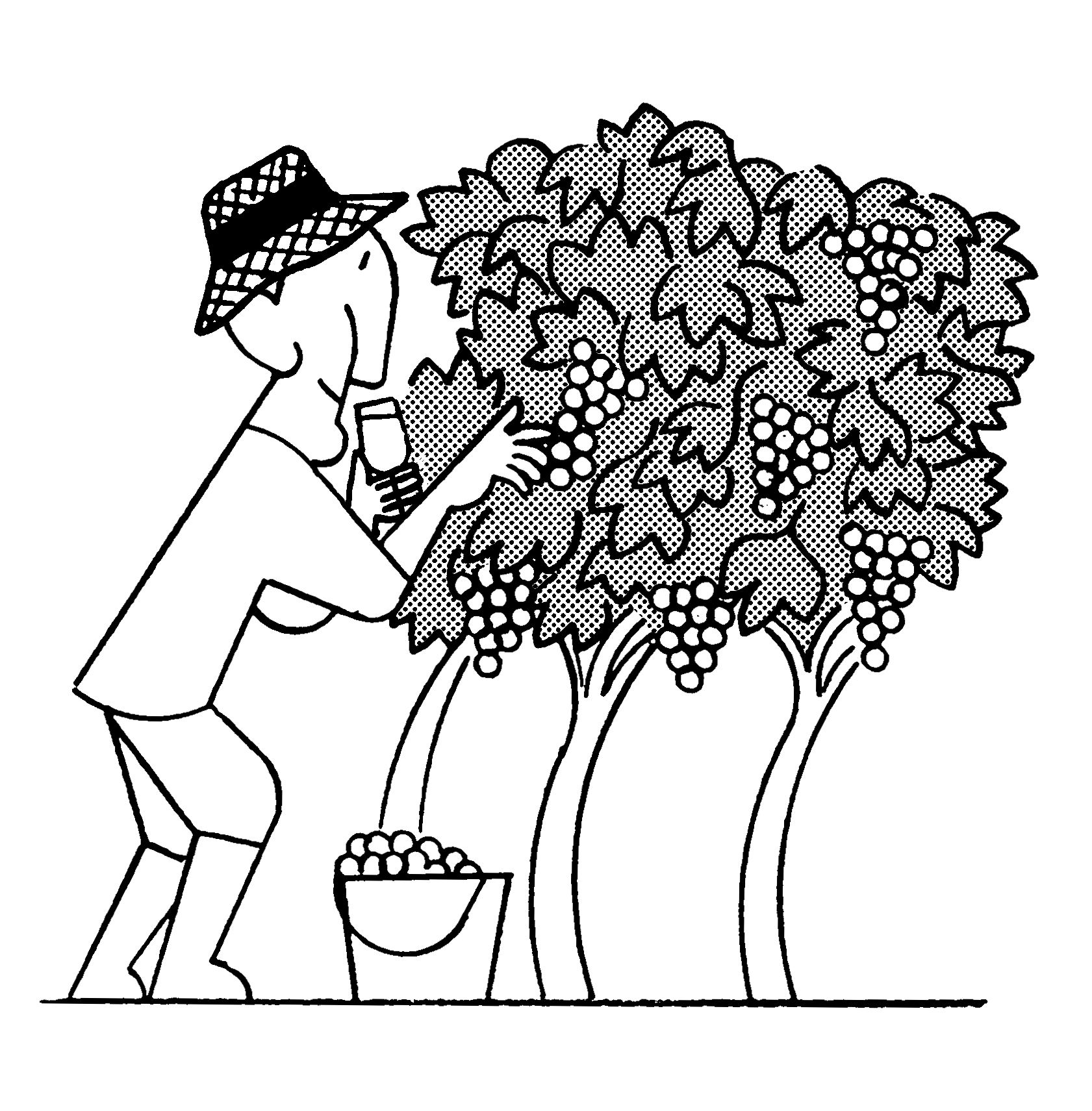 Good bubbles lift your spirits just by gazing at them in the glass – isn't it the bubbles in the wine that are important rather than the flavour? Well, creating good bubbles requires skill, patience and money but the flavour and acidity of the grapes really matters. All around the world winemakers have tried to match Champagne but have failed because they simply can't grow grapes with the same characteristics; England, however, looks as though it can.
By Oz Clarke
What is needed to make good fizz
In a way, sparkling wine is one of the most industrial of all wines. It relies completely on human intervention, and there are a whole series of mechanical activities that need to take place if you are to end up with a delightful, limpid, foaming glass of guaranteed happiness at the end of it all. And if it's such an interventionist wine, reliant on the chemist and the technician, does the exact type of grape juice matter, or can't the chemist adjust it according to what he requires? Does the grape variety matter when the juice is going to be so played about with? And surely the precise vineyard doesn't really matter. Does it?
Well, luckily it does. The grape variety and the climate it grows in and the soil of the vineyard are of supreme importance. And, interestingly, being unable to fully ripen your grapes is a matter of massive importance, because the natural high acidity in such grapes is crucial for the vivacity, the liveliness, the excitement and the thrill that a glass of fine fizz gives.
So did the English invent Champagne?
Help was at hand. Good old England. Each spring these barrels would be shipped to London, unfinished. As the weather warmed up, the wine started fermenting again and for a few weeks the London pleasure gardens were awash with sparkling wine – or rather still-fermenting wine. Everyone had a lot of laughs and monumental hangovers. Just for a few weeks? This was far too much fun for it to merely last a few weeks in spring. Luckily England was the one place in the world which was fitted out to prolong the pleasure. England had adopted coal as a fuel before any other nation – chiefly because the country was running out of trees. Coal burns far hotter than wood, so glass made in a coal- fired foundry is far stronger than traditional European glass. The French rather enviously called this new glass, which was so much stronger than their delicate stuff, le verre anglais.
The cidermakers of Gloucestershire were early adopters of this strong glass. They put dry cider into the bottle, added a couple of raisins and a walnut-sized lump of sugar, banged in a cork and the whole thing began re-fermenting in this strong glass bottle which could cope with the pressure – and the stopper could also cope because it was cork. The rest of Europe had the lost the knowledge of cork as a brilliant hermetic seal. England, friendly with Portugal, the main producer of cork, since the Treaty of Windsor in 1386, was the only place that still knew the secret. Sparkling cider became known as 'the English Champagne' in London society.
It took a man called Christopher Merret, an English physician and scientist and Fellow of the Royal Society, to demonstrate in 1662 that what worked for cider could work for wine: strong English glass bottles filled with wine that had been shipped in barrel from Champagne, add a little sugar, and then push in tight corks tied down with twine – and wait. Wait for six months, one year, two years – the wine would have re-fermented inside its bottle, and when you pulled the cork, there would be an explosion of foam and froth and fun – all year round, not just for a few head-banging weeks in the spring.
So does all this mean you can say the English were the ones who invented Champagne? Well, sort of yes and no. Dom Pérignon, the French winemaker monk who is supposed to have invented the method of a second fermentation in the bottle, creating bubbles in 1698, was one of the chief people trying to get rid of the bubbles. But he did respect those hardy English bottles, and in the 18th century he and others slowly began to turn Champagne from being a still wine into a bubbly one. After which Champagne never looked back and by the 19th century had become world famous as the finest fizz ever created.
And England? It's all very well taking barrels of French wine and making it sparkle. But what about English wine? Wasn't there a rush of interest? It doesn't look like it. England was in the middle of a little ice age in the 17th and 18th centuries. Planting vineyards wasn't uppermost in people's minds. A few vineyards were established in places like Surrey, and some did produce some sparkling wine, but none of the vineyards lasted long. One guy called Charles Hamilton at Painshill made what he thought was pretty good fizz, but he found it difficult to persuade many people to share his view – 'Such is the prejudice of most people against anything of English growth.' It wasn't until the 21st century, our own century, and probably not until its second decade, that such opinions of our home-grown wines began to fade.
From English Wine: From still to sparkling by Oz Clarke, out now. Illustration by Jay Cover.