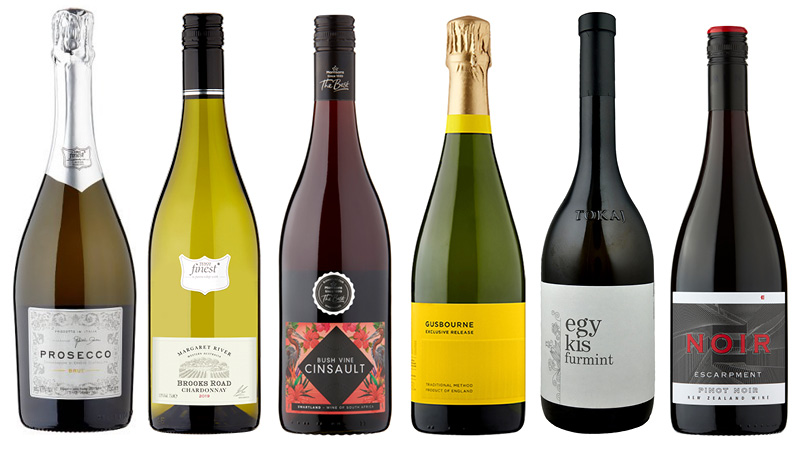 This is a very strange Christmas to be looking forward to. Will we have any parties? Will we be able to gather? Will it be a grand roast turkey for the whole family or a budget roast chicken for two – or maybe one? Will we have any company at all as we drink the Season's cheer?
Well, I'm being positive. We WILL meet up with family and friends. We will toast the season. And we will all proclaim, with one loud voice – here's to 2021. May it be a better year for us all.
So, with that in mind, I've got some wines here that will lift our spirits, for not much money – or for a little bit more.
FIZZ

Tesco Finest Prosecco
Italy
£8
There's loads of good Prosecco out there – in fact it's quite difficult to buy one that won't put a smile on your face and a glint in your eye after it's spent a couple of hours in the fridge.
This is perfect party pop, scented, fruity, not that dry, but brightly streaked with lemon zest.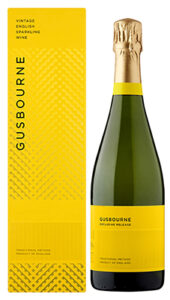 Gusbourne Brut
2016
Kent, England
Waitrose
£36
There's so much good English fizz around, you don't have to spend this much – £25 will get you some fantastic stuff. But if you want to spoil yourself, this is seriously delicious – full, creamy, nutty, with a fleck of croissant pastry – as good as or better than any famous Champagne at the price. Available in larger branches and via waitrosecellar.com.
WHITE

Tesco Finest Western Australian Chardonnay
2019
£8
People may say they don't like Chardonnay any more – well, they may SAY that, but do they really mean it?  Chardonnay is a wonderful grape. Perhaps they just want something a little more restrained. In which case this lightly toasty, subtly creamy but enticingly appley Chardonnay from the far west of Australia should do nicely.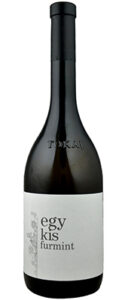 Barta Egy Kis Furmint
2019
Hungary
Corney & Barrow
£14.95
A whole new experience awaits you with the dry wines of Hungary's Tokaji region. Furmint is the grape, and lots of independent merchants will have a tasty example. I've chosen this one for its amazing tangy flavours of apple peel, lemon pith and dried herbs somehow softened by dry fudge and orchard blossom.
RED

Morrisons The Best Bush Vines Cinsault
South Africa
£8.25
Cinsault is a Mediterranean grape which no one respected on its home turf in France, yet which is a bit of a star down in South Africa. This wine is quite pale, but full of mild red apple and dusty strawberry fruit syrup, with just enough chewiness to get your taste buds ready for food.

Escarpment Noir
2018
New Zealand
Waitrose
14.99
Honestly, who could want a more lovely Pinot Noir than this? You'd pay twice as much for this flavour from Burgundy. It has a lush, mellow red plum and strawberry jam fruit, cut through with mouthwatering sap and graphite, and scented with flowers and fresh leather. And it's made by one of the nicest guys in New Zealand.
AND AN ORANGE!
Rigal Vin Orange
2019
France
Morrisons, £10
If you really want to walk on the wild side this Christmas – go 'orange'. This bone dry wine tastes of ripe tamarind flesh, golden peach and apple core, scented with white late autumn hedgerow flowers and dusted with strangely delightful chewy earth. Probably a revelation with Turkey and all the trimmings.